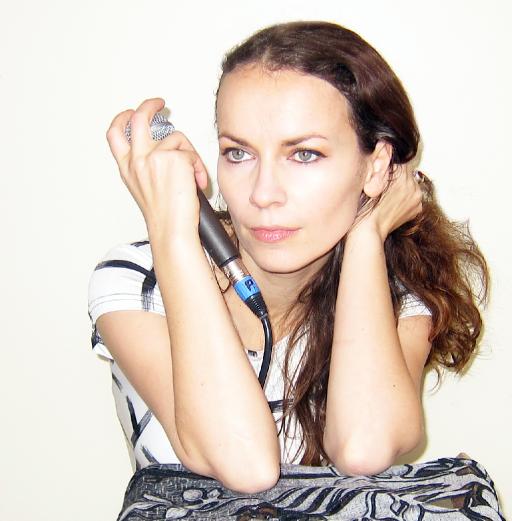 About Us paulinacaine
Paulina Caine is the lead singer and lyricist from the electronic duo Basic Desire. Together with Kubik (the composer who also produces their music), they combine electronic sounds with melodic vocals, releasing some of Australia's most beautiful and haunting electronic music. 
Born in Poland, Paulina received classical training, but decided to pursue a pop career when she moved to Australia. She has performed with a number of original and cover bands (Flame, On the Edge, Chemical Jane, Accents and Jamez Jonez Experience). 
Paulina's extremely expressive voice is the driving force behind BASIC DESIRE, allowing the group to develop such a unique style of music. It has been compared with both, the delicate and sweet sound of Julee Cruise and the dynamic range of Sara Brightman. 
"Paulina Caine is the Diva. Versatile and vibrant, she delivers a performance that is classy, charming, sexy and fun!"
Ron Trigwell, Relax Radio 
Paulina's collaboration with Kubik landed her various radio and television appearances including Channel 7 Telethon, ABC, SBS, Polish Radio Krakow and an independent release of their songs in UK and Holland. She has numerous live performances and festivals under her belt, including PolArt Festival, Christmas Concerts in Darling Harbour, Perth Festival, Kosciuszko Run, Conscious Living, National Multicultural Festival in Canberra and she has toured with overseas acts, such as, BoneyM. Paulina has also been invited to perform the National Anthem on various occasions for major sporting events. Recently, Paulina joined forces with singer/pianist Ric Stern to form "The Entertainers" and embark on a musical adventure quite diverse from her electronic musical path.
Her repertoire consists mainly of ballads, tapping into basic human emotions. They are perfectly suited for mature audiences and the intimate atmosphere of theatres, lounges, lobbies, corporate events and any purposefully built Entertainment Venue in the world.
paulinacaine Also On
Followers:
Recently Rated:
stats
Tag Cloud: