Featuring FluxAmuck
When: Friday June 30, 7:00 PM
Where: Reverb Lounge, Omaha, NE
Black Heart Booking presents...
Cortége
Members Mike Swarbick, April Schupmann and Adrian Voorhies (ex-Canyon of the Skull, ex-Humut Tabal) create a listening experience that is at once heavy, experimental, and utterly cinematic, a primary feature thereof the captivate tones of tubular bells, as well as Roland string synthesizer, Moog Taurus synthesizer, trumpet, waterphone and a plethora of percussion.
Post Western / Bootgaze / ambient / drone from Austin, TX
https://cortege.bandcamp.com/
https://www.facebook.com/cortegeatx
Flux Amuck - Weird music for awesome people! Experimental punk/metal band out of Omaha, NE
https://open.spotify.com/artist/2me16pbbMU9jyu3h9ZtUi0?si=cupJGQetSjqT1FuLHGfWnQ
https://soundcloud.com/fluxamuck
https://www.facebook.com/fluxamuck
ZUNEG and the Doom Choir - Post-gothic trip hop from Omaha
https://open.spotify.com/artist/439jIcB8IoZC9z6iDBl2Td
$12 Advance / $15 At the Door
All Ages Show / Doors @ 7 PM / Show @ 8 PM
at Reverb Lounge
Tags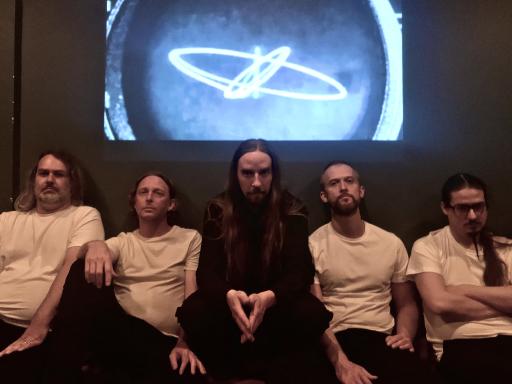 About Us FluxAmuck
The shape of inseminated overlords to come.
Formed in Omaha, NE in 2014, Flux Amuck quickly gained a reputation as one of strangest bands to hail from their scene while drawing comparisons to acts such as Mr. Bungle, Primus, and The Mars Volta. With shows that have left fans confused, amazed, and once again confused one thing is certain; those who have seen them remember them.
The bands strange and hypnotic sound quickly infiltrated the hearts and minds of venues and booking agents, landing them gigs opening for the likes of Light the Torch, Brand of Sacrifice, Mushroomhead, Powerman 5000, Crobot, Trapt, Michael Angelo Batio,  Rings of Saturn, Flaw, Entheos, Okilly Dokilly, (Hed) Pe, and American Head Charge among others. In 2017, Flux Amuck also received an Omaha Entertainment Awards nomination for best experimental/progressive artist.
FluxAmuck Also On
Influences:
Primus, Faith No More, Infectious Grooves, Mr. Bungle, Dillinger Escape Plan, Mars Volta
Followers:
Recently Rated:
stats
Tag Cloud: