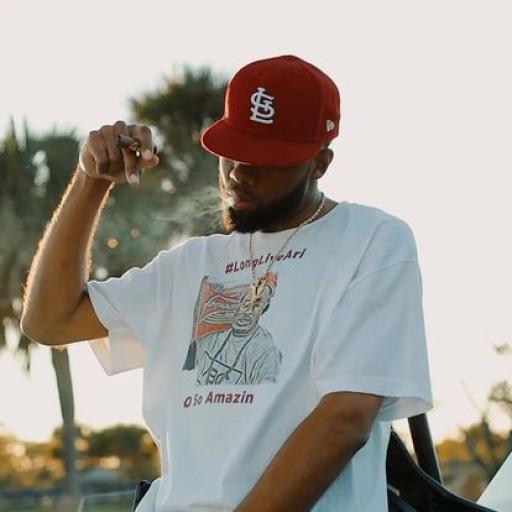 About Us 3Fifs
3Fifs is a hip-hop artist from St. Louis, MO, now in Palm Beach, FL. Historically inspired and Golden Era influenced, Fifs makes classic music that transcends time. A proven performer and recognized lyricist, 3Fifs is your new favorite artist.
3Fifs (Three Fifs) is a St. Louis, MO. born hip-hop artist who aims to make history. Since releasing his first full-length project "Birth of a Nation" in February of 2013, Fifs has gone on to earn several accolades: he was nominated "Freshman of the Year" at the 2014 SLUMFEST Hip-Hop Awards; has been featured on countless blogs and radio stations; had the music video for his single "Danny Bonaduce" featured on MTV's RapFix, and the former TV star himself featured the video on his website and radio show; in May of 2014, became one of only 14 US hip-hop artists chosen to showcase at the Canadian Music Week, performing live at the Hard Rock Café in Toronto; and was selected "Hip-Hop Songwriter of the Year" in the Great American Song Contest 2016.
Now, residing in Palm Beach, FL, 3Fifs marked a triumphant return to the music scene, after a six-year hiatus, with his singles "Season of the Fall" and "Smoke in the Breeze." Debuting at number ten on the Upcoming 100 charts and gathering nearly 200K views combined, the dynamic lyricist has made his presence felt immediately. Shaken and inspired by the death of his cousin, O So Amazin', with whom he frequently collaborated, 3Fifs is reinvigorated to take hip-hop back to its glory days with uncensored emotion and honest lyrics.
3Fifs' soul-piercing lyrics are profound, his metaphors are creative, and his delivery is unique and energetic. His songs are extraordinarily precise, emotionally rich, and powerfully persuasive. He is a magnetic artist who exudes confidence and displays the skillset to back it up with flows, delivery, and cadences that are top-notch. Known for his conceptual wordplay and dynamic rhyme schemes, the multidimensional and captivating artist has music running through his veins. 3Fifs lives the life he raps about, giving him a unique selling proposition in an industry in which his authentic realism and rawness are seldom seen. As an artist who puts top effort into each verse and seemingly never runs out of material, 3Fifs is more than a rapper: 3Fifs is a winning brand.
3Fifs Also On
Influences:
Followers:
Recently Rated:
stats
Tag Cloud: